OpenOffice
4.1.1
MS Office too expensive?
Imagine you have just set up your first Windows PC. Do you need the MS Office suite? Nah, you can do without it. Besides you're not going to start paying a subscription just to be able to write documents. Since when has that become subscription based anyway? Also $400 for an Office package seems to be jumping the shark a bit. Days pass, you enjoy your computer and start using it more, when you suddenly feel a bit frustrated for the lack of functions in WordPad. You come home one evening and decide you want to keep track of your expenses. Hmm... too bad Excel is not around. Finally, one weekend you feel the need to organize your ever growing DVD collection. Access would have been nice... ah well...
Don't give up! Save your hard earned paper bills or digital ones and zeroes! There is a way! Sprung from the hearts of the community, OpenOffice is a slap to the monolith, and a right of every computer user on the planet!
Export to PDF
OpenOffice is a suite featuring six programs. Writer and Calc take care of document writing and spreadsheet calculations. Impress is used for creating animated presentation slides. With Base you can create database tables and queries. Drawing and Formula can enhance your documents with custom graphics and elegantly made mathematical formulas.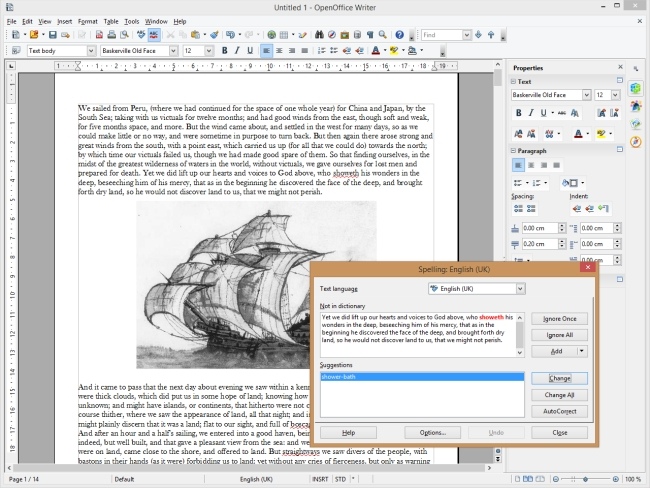 If you have ever used MS Word then you'll recognize OpenOffice Writer as a serious word processor. The interface is similar to older versions of MS Word (before Microsoft poured all the buttons into different colored buckets). Writer does come with some extra features such as export to PDF and digital signature. It is important to note that OpenOffice programs are compatible with MS Office files. Meaning that they can open docx and xlsx files for instance, but they can also save files in those formats. OpenOffice Calc is in the same vein. You can create complex formulas, use macro's, create charts and more.
Impress facilitates the creation of animated slides. You know, the kind that circulates between e-mail boxes with words of wisdom and photos of flowers. You can of course create a serious presentation, print it and present it to an amphitheater or busyness meeting.
Math is a sweet program that has the tools you need to write mathematical formulas. Integrals, lower limits, powers and all sorts of mathematical symbols that you simply cannot produce in a document without drawing them. This is really a great bonus. The MS Office suite does not include a similar program (although Microsoft has one).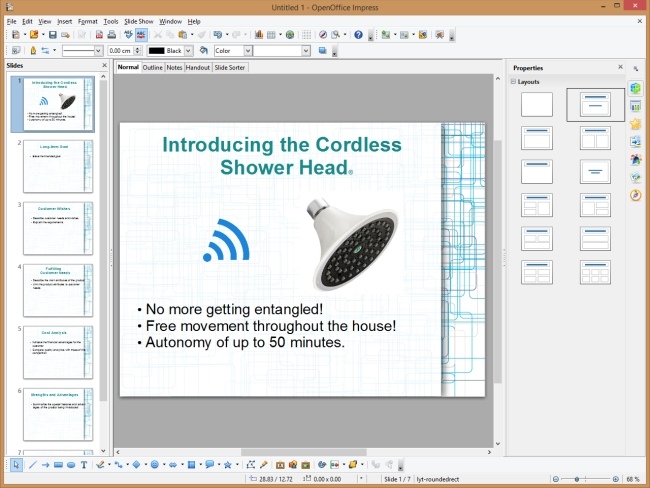 Features:
Writer - write documents will full support
Calc - Spreadsheet calculations
Impress - Presentation creation
Base - Create SQL databases
Math - Elaborate mathematical formulas
Drawing - A somewhat simple vector based drawing program
Pros:
You get office basics for virtually nothing!
Compatible with MS Office files
Can export to PDF
Cons:
The interface is as fancy as on MS Office but who cares.
Conversion to and from MS Office files is not always perfect.
Conclusion
Without a doubt, you should try OpenOffice before deciding on a purchase. It might just save you an arm and a leg.
---
Add a review
Tell us your experience with
OpenOffice
4.1.1
RELATED PROGRAMS
Our Recommendations
---
---
---
---